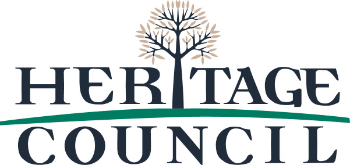 Our Founding
Austin's Martin Luther King, Jr. Celebration began in 1983, and was planned and sponsored by the Texas Union African-American Culture Committee (AACC), University of Texas at Austin. In 1993, AACC joined with Huston-Tillotson College and in 1994, the two colleges worked with community-based service organizations giving birth to the first City-Wide MLK Celebration.
In June of 1995, the Austin Area Heritage Council was officially formed to oversee planning of Austin's annual Martin Luther King Day celebrations. To create a more inclusive and family atmosphere, the Heritage Council reached out to non-African American-based organizations to participate and adopted the new title of "MLK Community Celebration."
The mission of the Austin Area Heritage Council is to encourage interest in all cultures represented in Austin and to celebrate the rich history of Austin. The Heritage Council promotes understanding and respect among all people by creating and supporting multicultural activities as well as highlighting the achievements and talents of all members of the community regardless of race or religion.
Heritage Council Board of Directors
Carol Wright, Chairperson
Carol joined the AAHC in 2000. She coordinated the Youth Legacy Scholarship program for four years before being elected Chairperson of the board in 2004. Carol is a graduate of Indiana University and brings 40+ years of community service to the Council. She is employed by Austin ISD as the Workforce Development Specialist in the Career & Technical Education Department.
Carol keeps busy serving on several Austin area boards. She has Co-chaired Folktales Literary Society book club at the Carver Museum for 26 years, and has mentored middle school students via the Seedling Foundation the last twelve years.
She and her husband Daniel are members of Zion Rest M.B. Church where she serves on the Scholarship Committee. They have six adult children, 20 grandchildren and 7 great grandchildren.
Cheryl Lee, Treasurer
Cheryl became involved with the Heritage Council in 2001 to serve as treasurer. She brings over 15 years of combined experience as a financial advisor / educator and non profit manager to the council. She has an MBA in Financial Planning and is an Accredited Financial Counselor. Cheryl has her own financial planning practice with Ameriprise Financial Advisors.
Yvette Crawford, Secretary
A native Austinite, Yvette has been a member of AAHC since 2002 and brings over 20 years of community service to the council and is the Coordinator for the MLK Oratory Competition. She served as a member of the Anti-Displacement Task Force in which she was appointed by the City of Austin Mayor's Office.
Yvette is currently employed as an Administrative Coordinator for Austin Community College's (ACC) Campus Management Operations. She is an active member of Holy Cross Catholic Church where she participates as a member of the Liturgical Praise Dancers and the Knights of Peter Claver (KPC) Ladies Auxiliary, Court #284. Yvette is a graduate of Texas Tech University and is also the proud mother of two adult children, Raphael and Mariah, daughter-in-law, Allysha, and precious granddaughter, Teniyah Haidyn.
Para Jackson Agobga, Volunteer Coordinator
Para worked as a volunteer at the inception of the Heritage Council in 1993 and joined the board in 1998. After leaving in 2000 to start a family she returned in 2003, bringing with her a great deal of community and arts experience.
Para is a graduate of Prairie View A&M University with a Bachelor of Arts in Theatre, and Texas Southern University with a Master of Public Administration. She serves on the board of Austin Chamber Music Center, is a member of Jack and Jill of America Inc., Austin Chapter, and the Douglass Club of Austin. She is vice president of the Central Texas Chapter of the National Forum for Black Public Administrators and is president of the LBJ Early College High School PTSA.
Her family serves and worships at St. James Missionary Baptist Church. Para and husband Christopher are proud parents to Carrie, Cecilia and Chris, II.
Brenda Harris Burt, UT March Coordinator
Brenda brings over 35 years of organizational experience both regionally and nationally to the Heritage Council Board. Mrs. Burt is a published author and among other things serves as Advisor for the Big XII Council on Black Student Government and previously Executive Board Member & Administrator for Central Texas Elite Track Club. She is an active member of Mt. Sinai Missionary Baptist Church and Alpha Kappa Alpha Sorority, Inc.
She currently serves on the Black Studies Advisory Committee; a dual role as Faculty Lecturer and Director of Undergraduate and Alumni Relations for the Department of African & African Diaspora Studies and the John L. Warfield Center at UT.
Black Exes of Texas, Inc. named a scholarship in her honor. Brenda is a proud graduate of Morgan State University.
Joya Hayes, Capitol March Coordinator
Joya comes with 25 years of experience in volunteer and community service work. She is the Assistant Director for Human Resources for the City of Austin, TX., and a motivational speaker. As a motivational speaker, Joya has delivered speeches to over one-million people in eight states and two countries. She has received numerous awards for her work with low income minority students in the Central Texas area. She is a proud graduate of Huston-Tillotson University, and she received her Master's in Public Administration from Texas State University. Joya is also a member of Wesley United Methodist Church, a member of the National Forum for Black Administrators and a national committee member of Alpha Kappa Alpha Sorority, Incorporated.
Dawnita Onyejiaka – Assistant Festival Coordinator
Dawnita became involved with the Heritage Council in 2004 and was added to the board in 2007. Dawnita brings with her over 20 years of HR and Diversity experience. Eight of those years has been with Dell, Inc. where she is employed in the Global Diversity department. Dawnita received her Bachelor's of Science Degree from Jarvis Christian College in Hawkins, TX. She is an active member of St. Mary's Baptist Church in Pflugerville where she lives with her husband of 22 years and two wonderful sons.
Cynthia Sinegal-Jackson. Youth Legacy Awards (YLA)
Cynthia joined the AAHC is 2018 serving on the Youth Legacy Awards Committee. She continues to serve as the Youth Legacy Awards Chair in which multiple college scholarships are awarded to students in the Austin area.
Cynthia is a member of Greater Mount Zion Church and Alpha Kappa Alpha Sorority, Incorporated. She is a proud undergraduate of Huston-Tillotson College and currently volunteers as an executive board member in the alumni association. Cynthia continued her education and received a Masters of Theology and a second Masters in Educational Administration. She has over 20 years of experience in various education roles.
She is the proud mom of Thaddius, Tre' and Trinity.
Aaron Terry, Website Coordinator
In addition to an array of organizational and event planning skills, Aaron brings over 20 years of Information Technology experience to the board. Aaron is employed as the VP of Development and CTO for MemberCentral.com. Over the years, Aaron has always maintained active membership and leadership positions in various community service and volunteer organizations. Aaron is a member of David Chapel Missionary Baptist Church.
Socar Chatman Thomas – Children's Area Coordinator
Socar has been involved with AAHC since 2003 and joined the AAHC Board in 2006. She is currently the Principal Real Estate Broker with Elegant Estates by Auction, a local boutique Real Estate Brokerage & Auction Company . She is a founding member of the Texas Association of Realtors Housing Initiatives Committee which focuses on providing affordable housing opportunities throughout Texas and in 2008 she became the first African American Chairman of the Austin Board of Realtors. She is an active member of St. Mary's Baptist Church in Pflugerville, mother of two princesses, Guinevere and Isabella, wife to Martin. She is a proud Rice Owl surrounded by thousands of UT Longhorns.
All of the members of the Austin Area Heritage Council Board of Directors serve in a voluntary capacity.