Join us virtually as we celebrate the life and legacy of Martin Luther King, Jr.
We are inspired to renew our commitment to recognizing and appreciating diversity while building bridges to unify and empower us all. Hear music from Blue Vinyl Crates, Motivational Speakers, and words from community leaders.
Due to the pandemic, no on-site attendees will be allowed.
We'd hoped to proceed with an in-person festival, but the health and safety of our community is of the utmost importance. Please note that while the festival is canceled, our other activities, such as the Oratory contest and Youth Legacy Awards, will proceed virtually.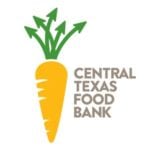 SUPPORT THE CENTRAL TEXAS FOOD BANK
Although our virtual-only event won't be able to offer an opportunity for you to bring in-person food donations, we can all still support the Central Texas Food Bank by volunteering with them or donating to them directly.