The Annual Community March celebrates Dr. Martin Luther King's legacy while uplifting diversity and multi-culturalism in our city. All businesses, non-profit organizations and individuals are invited to march and celebrate Dr. King's legacy.
The MLK Community March kicks off on Monday, January 15, 2024 at 9 a.m. with a short program at the MLK Statue on the University of Texas campus.
At the conclusion of the program at the MLK Statue, we will march to the south steps of the Capitol for a rally.
After the Capitol program, the march will proceed to the historic Huston-Tillotson University, where exciting activities are planned.
MLK COMMUNITY FESTIVAL
The MLK Community Festival kicks off at 11:15am and will last until 3:30 p.m.; it will include all types of vendors and local musical artists to make this year's celebration the best ever! A vendor application can be downloaded for those interested in purchasing booth space. For questions and information, please contact Carol Wright by email at [email protected].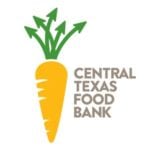 SUPPORT THE CENTRAL TEXAS FOOD BANK
This year, we are asking marchers to help by donating can goods or non-perishable food items, which will be donated to the Central Texas Food Bank. Help to give to those in need by helping the Central Texas Food Bank fill their shelves with non-perishable food items. "True compassion is more than flinging a coin to a beggar; it is not haphazard and superficial. It comes to see that an edifice which produces beggars needs restructuring." — Dr. Martin Luther King, Jr.
Donation receptacles will be available at The University of Texas and the Capitol, while the march is in those locations. Receptacles will also be available at the festival at Huston-Tillotson University.
Please follow these guidelines when considering what to donate:
Healthy, non-perishable foods
Items with intact, un-opened, consumer or commercial packaging
Items with non-breakable packaging (no glass, please)
Food within the expiration date on the packaging
Food from your community or backyard garden
Canned meats like tuna, stew, and chili (pop-tops preferred)
Canned Vegetables
Pasta and pasta sauce
Beans
Healthy cereals
Peanut butter
FREE PARKING LOCATIONS
We sincerely thank the locations below for offering free parking on the morning and afternoon of the march and festival.
State's Visitors Garage (12th & San Jacinto St.)
Kealing Middle School (1607 Pennsylvania Ave.)
Holy Cross Catholic Church (1610 E. 11th)
Blackshear Elementary (1712 E. 11th)
Our Lady of Guadalupe Catholic Church (1206 E. 9th)
Mt. Olive Baptist Church (1800 E. 11th)