We invite you to participate in the Austin Area MLK Day Livestream and In-Car Rally on Monday, January 18th at 10:30am.
We will broadcast live from our In-car Rally via both Facebook and YouTube. You can watch live by click the YouTube or Facebook buttons below.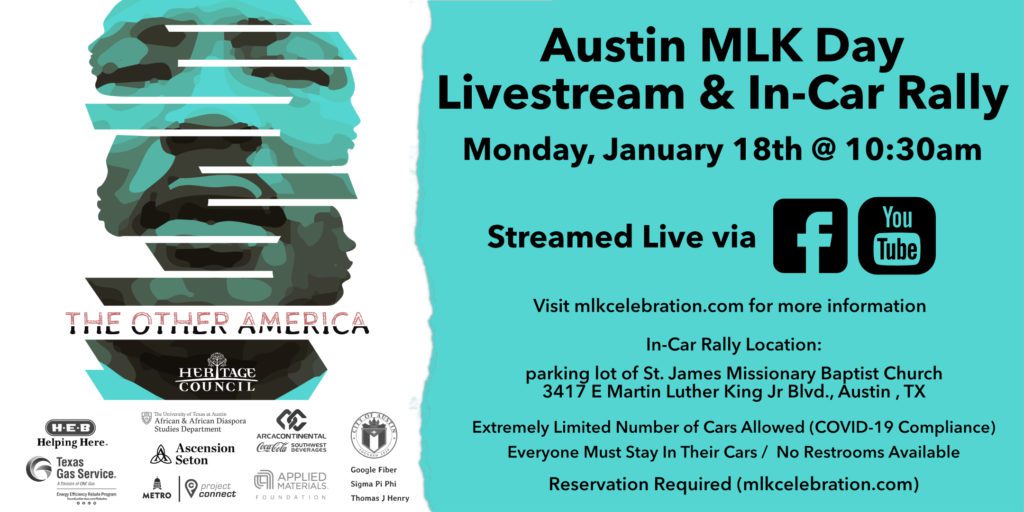 Share Your Photos on Social Media #AustinMLKDay
Although we cannot gather at the festival this year, we can all still share HOW we are recognizing and experiencing the day. Be sure to use the #AustinMLKDay hash tag and tag our Social Media Properties on your posts throughout the celebration.
The current pandemic we are currently facing in the US is causing us to look differently at how we interact with family and friends and our communities.
However, the pandemic will not stop us from honoring the legacy of Dr. Martin Luther King's and recommitting ourselves to advance the cause he died pursuing: social justice and racial reconciliation.
Limited In-Car Parking Lot Rally
In compliance with City and County Stage 5 COVID-19 Restrictions, our In-car Rally will be limited to 50-60 vehicles. Everyone MUST stay in their cars, and there will be no restrooms available. The program is expected to last about 30 minutes.
Car passes are SOLD OUT. No additional cars will be admitted on site. If you do not have a ticket, please stay home and watch our livestream.
We'll be gathered in the parking lot of St James Missionary Baptist Church at 3417 E Martin Luther King Jr Blvd., Austin, TX 78702.
SUPPORT THE CENTRAL TEXAS FOOD BANK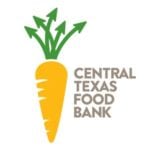 SUPPORT THE CENTRAL TEXAS FOOD BANK
This year, we are asking marchers to help by making monetary donations to the Central Texas Food Bank. "True compassion is more than flinging a coin to a beggar; it is not haphazard and superficial. It comes to see that an edifice which produces beggars needs restructuring." — Dr. Martin Luther King, Jr.